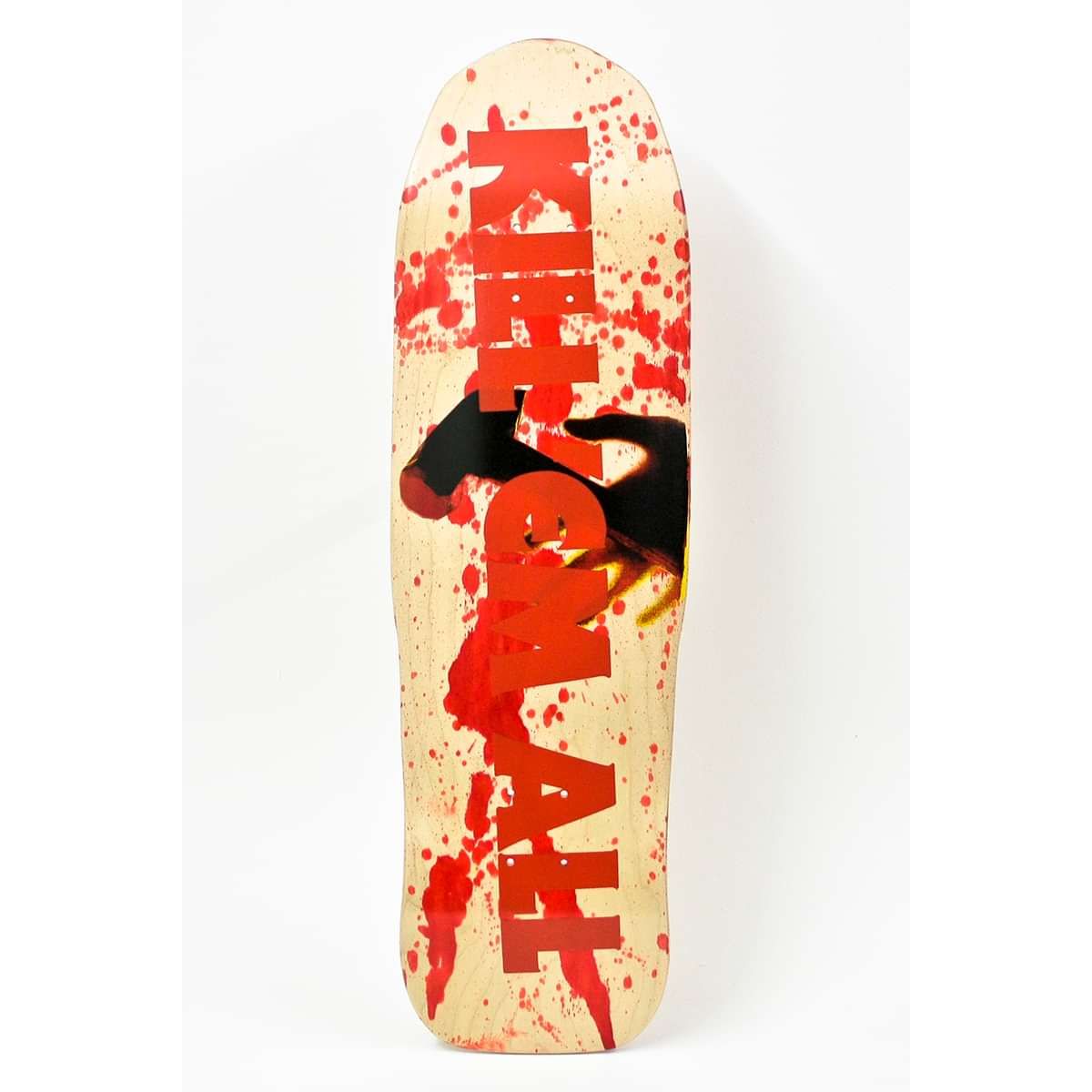 Kill Em All Blood Splatter – Zorlove Skateboard
The latest collaboration with London's Lovenskate is a blood thirsty take on Kill Em All on the 9.5" Zorlove shape, featuring an all over blood splatter finish that makes each board a unique item as no two finishes are the same. The boards are as ever hand shaped, stained and screened.
Please note that this skateboard will be shipped via a tracked service.