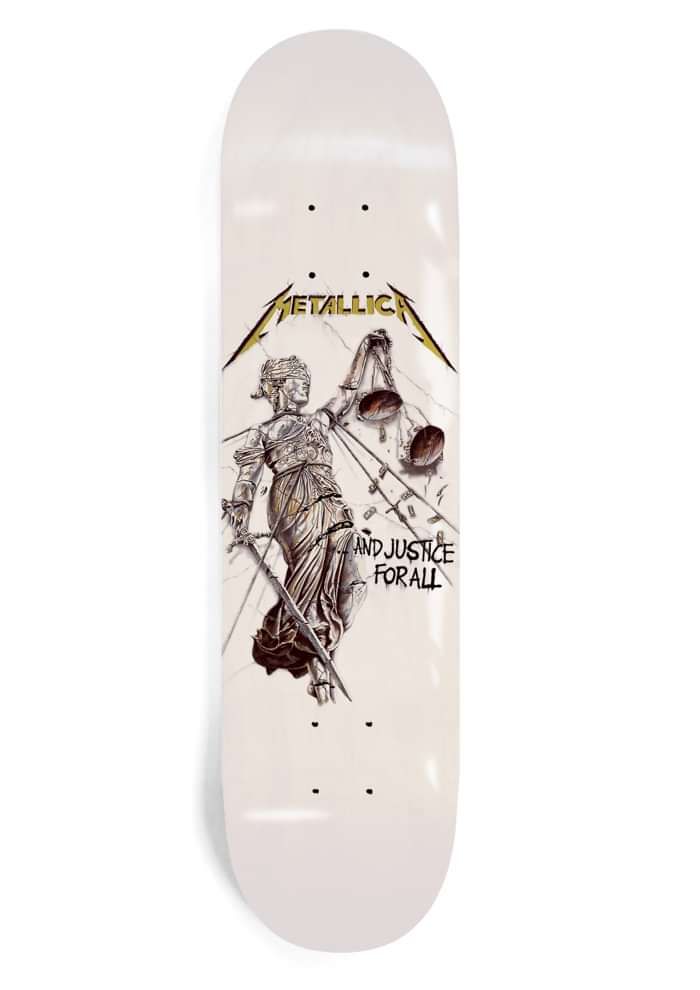 Justice – Skateboard
The latest addition to the Metallica x Lovenskate line of handmade / handscreened skateboards. The Justice boards is are 8.5" wide.
The boards are screen printed and hand stained and the colours and finishes vary throughout.
Please note that this skateboard will be shipped via a tracked service.